How to set maximum file upload size in cPanel
Introduction
Upload fileis an important thing in a website or information system. Starting from the cms-based website and the development results, you must use the file upload feature. Surely you often encounter this file upload feature with a specified maximum capacity. For example, you should upload a file that is 3 MB in size, but it turns out that the system can only upload a maximum of 2 MB files. Then, what can be done? You can mengatur ukuran upload file di cPaneleasily go through the following guide.
Getting to know PHP Selector
PHP SelectorThis is one of the built-in features of cPanel that allows users to easily change their php configuration. The php configuration is often referred to as the php.ini file. This file can manage everything such as the maximum file upload size, post size, set file permissions, memory limits and so on. So, if you want to adjust the file upload size in cPanel, you must know the php.ini file via the PHP Selector. For more details, you can read the Guide to Changing the php.ini File Via PHP Selector .
Set File Upload Size
After knowing what php.ini and PHP Selector are, you can easily adjust the file upload size, of course. The steps are,
1. Enter your cpanel via https://domainname/cpanel ,

then log in according to the email sent from KincaiHosting regarding Hosting Account Information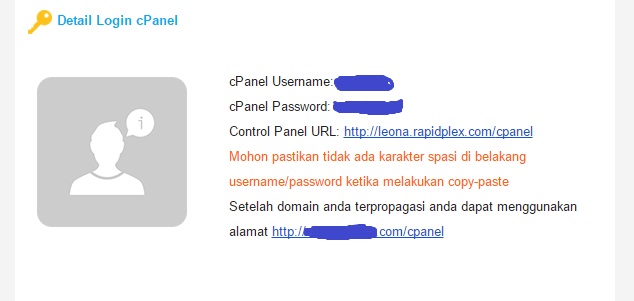 2. Then you will enter the cpanel from hosting. Then look Select PHP versionfor the search

field 3. After that you will be directed to the PHP Selector page. To change the configuration in the php.ini file, click on Switch To PHP Options

4. Then you will enter the PHP Options page. In this PHP Options is located the php.ini file which contains the configuration in the web development process. You can set the file upload size here.

5. To set ukuran upload file, then select upload_max_filesizethen klik pada ukuranlisted. By default, the upload file size is 2 M which means 2 MB. You can adjust the file upload size capacity you want. Then choose Apply.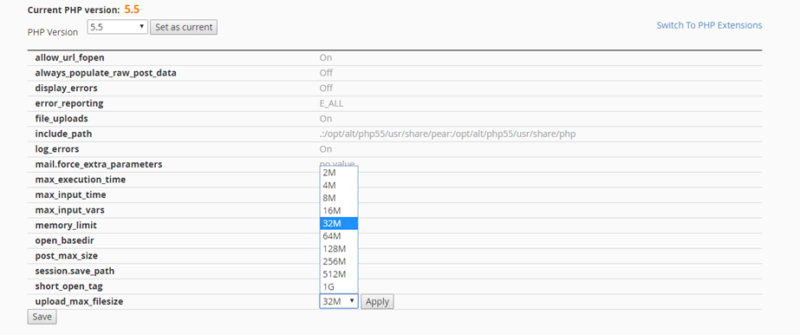 Set the Maximum Posting File Capacity
Apart from the upload file size, you usually want the settings in the file posting to be changed as well.
For mengatur ukuran posting file, you can click on a section post_max_sizeand then click on a section kapasitasnya. By default, the post capacity setting is also 2 MB. You can adjust your posting capacity as you wish. After that, click Apply.

2. After all the configurations you want have been changed, select Save. When appears Settings Savedthe configuration has been saved successfully.

Closing
Setting the upload file size in cPanel can be easily done with PHP Selector. All you have to do is search for PHP Options, then select upload_max_filesize. To change the post capacity is also quite easy. Click on the post-max_size section then set the capacity as you wish.